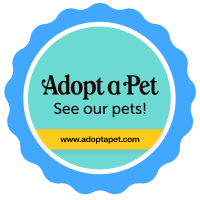 Looking to adopt a kitten? If we haven't got any posted, please check out the Humane Society Silicon Valley (HSSV), which is a great shelter. Want to save a life? Consider adopting from the San Jose shelter, where they do their best to save every kitten, but do euthanize when they run out of cage space. You can also view their Special Needs cats and kittens, many of which have kitty colds (upper respiratory infections or URIs) that can be easily treated with antibiotics.
If you have found a kitten, please follow the advice from Alley Cat Allies.
If you'd like to make a donation to a cat rescue organization, please consider donating to The Cat House on the Kings, California's largest no-cage, no-kill, lifetime cat sanctuary and adoption center. They do great work.
Please note the change in our adoption fair time from 12pm-2pm to 1pm-3pm.
We are a private cat rescue group based in Mountain View, California.