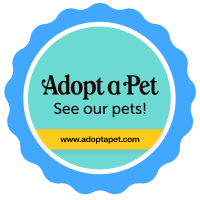 Help us save kittens!
Want to save a life? The San Jose shelter is currently at capacity and needs to get cats and kittens adopted ASAP to avoid euthanizing. You can also view their Special Needs cats and kittens, many of which have kitty colds (upper respiratory infections or URIs) that can be easily treated with antibiotics. And their adoption fee for the entire month of October is only $20!

We are a private cat rescue group based in Mountain View, California.